In the last week I took a trip out west to Vancouver. It was really last minute. I had a week of vacation booked and did not have any plans for my week off. During the week before vacation time my credit card limit was raised so I had some leeway on what I wanted to do and I found a cheap last minute flight out west so I bought it. Called some friends and plans where set in motion.
I left Toronto right after work on Thursday October 11th, This was going to be my first long distance flight so I was kinda nervous. Checked in got a window seat even thou it was night so it really did not matter but it was cool to see the lights of the towns below at night. I got into Vancouver at 10pm local time. My old friend Sarah (who I meet when I attempted to live out west in 2001) and her Husband that I meet 2 years ago picked me up from the airport. I stayed at there place in Coquitlam for the next 2 nights.
It took me a while to get use to the time change. I was getting up at 9-10 am everyday that would be 12-1pm my time. For my first day I just walked around downtown Vancouver went shopping bought some records and what not. I found the Vancouver art gallery and it had some cool lions in behind it and snapped some pretty cool pics.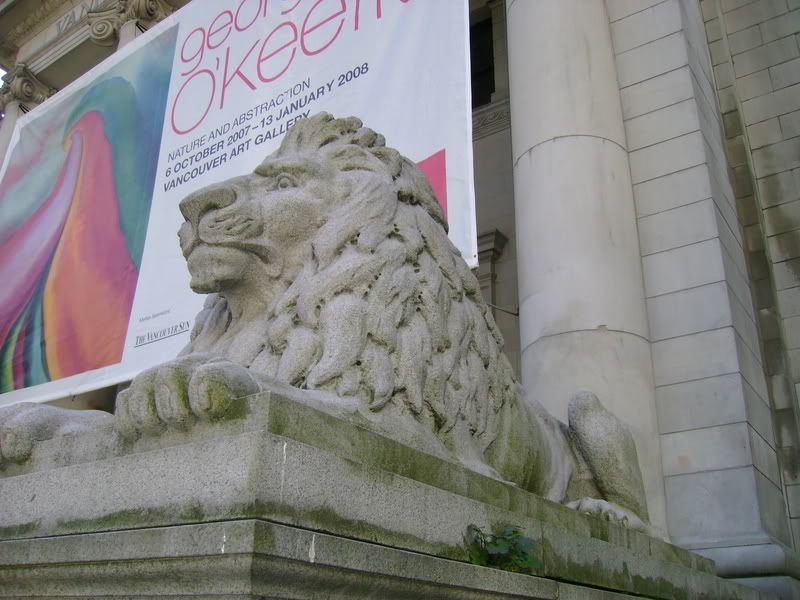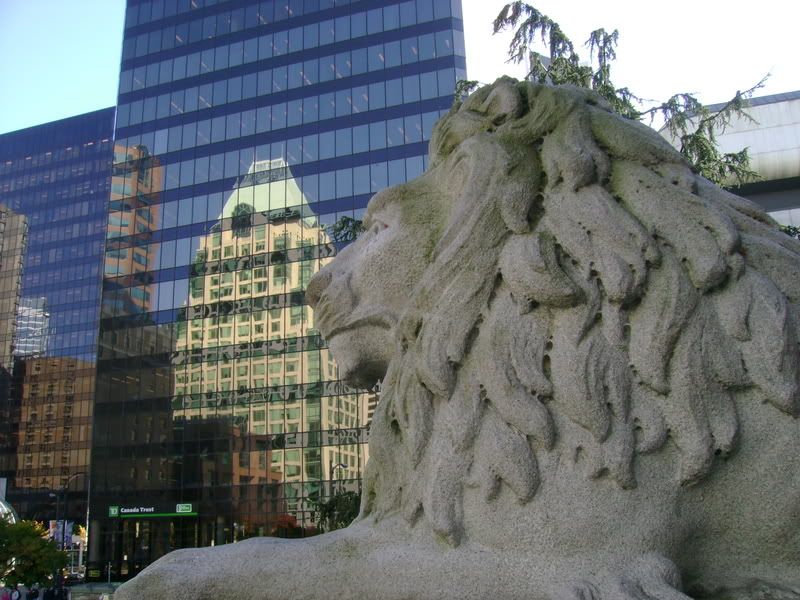 This is a Tag the cops put up in a parking garage downtown there was alot of posters in the garage about stealing bait cars I guess they have a problem with vehicle theft: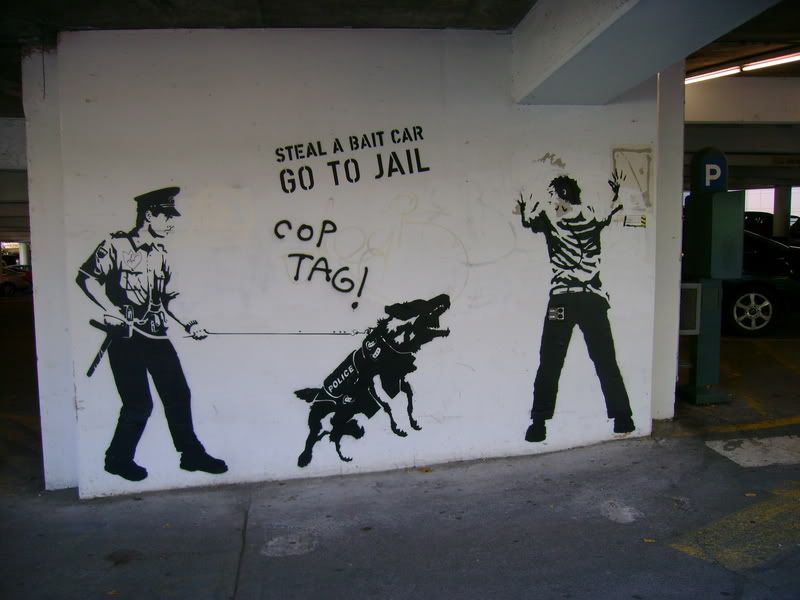 On Saturday Sarah, Terry and Sarah's Friend Akiko went out to the Capilano Suspension Bridge. It was really cool. Kinda sketchy walking across, it sways so much still. but it was expected here are some pictures from the suspension bridge and woods surrounding the area.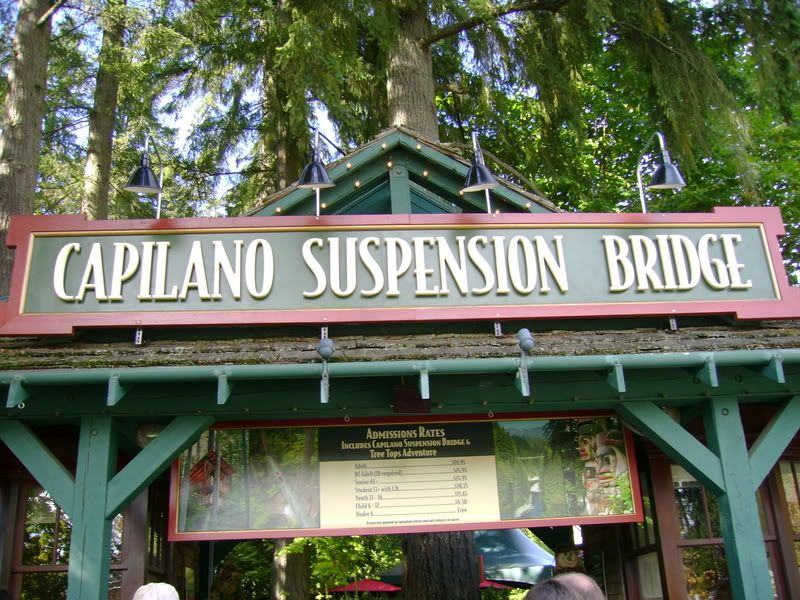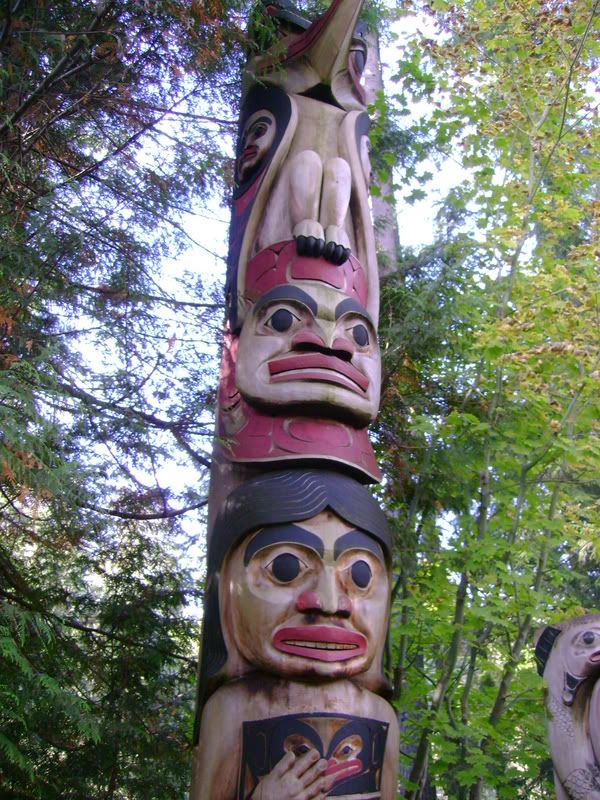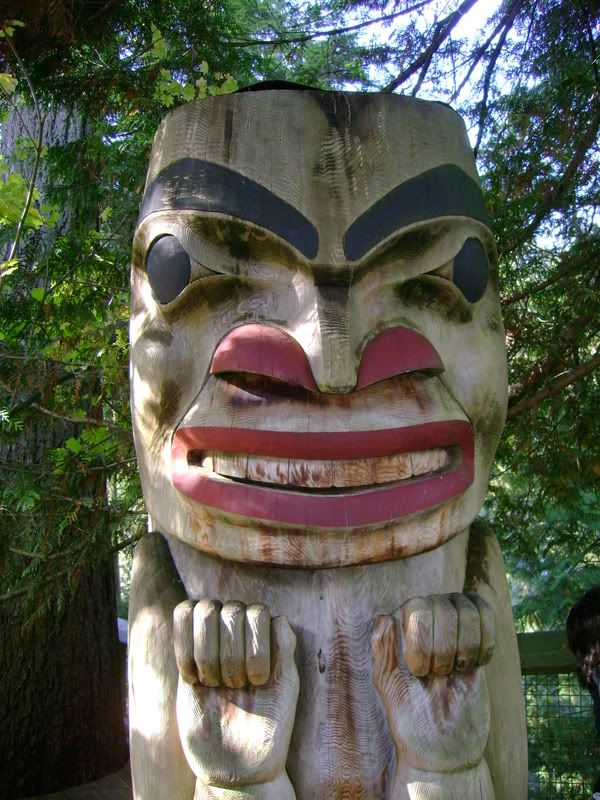 On the Bridge: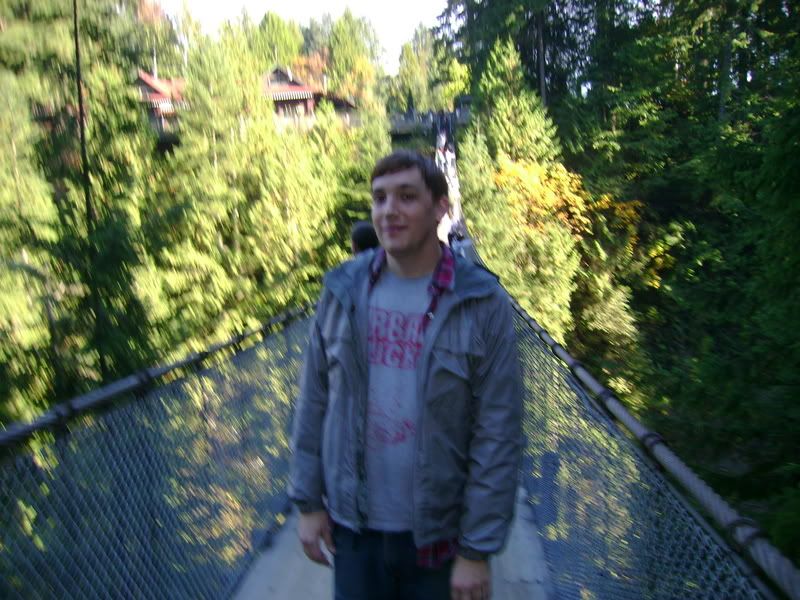 On the Trails: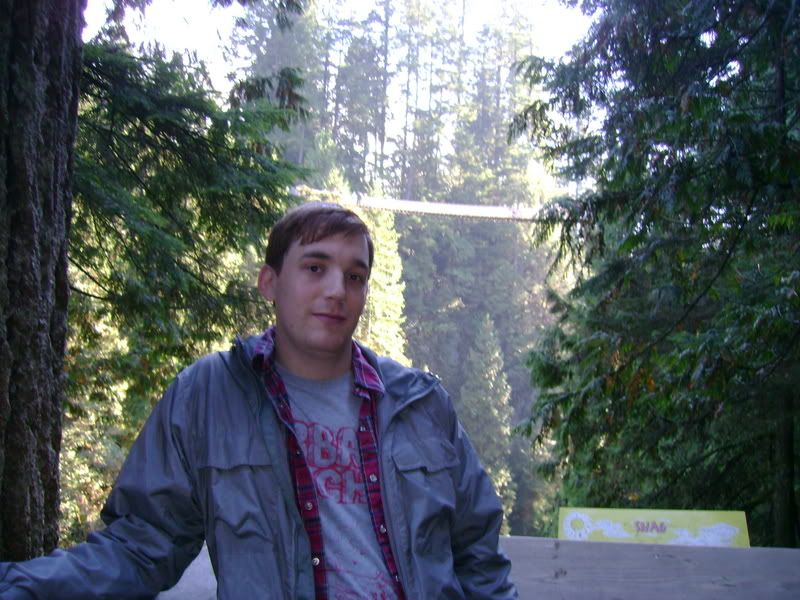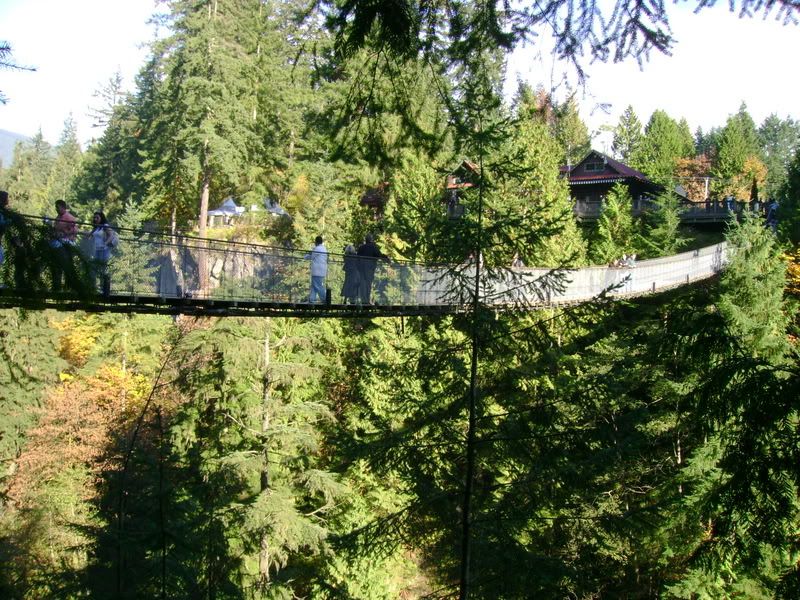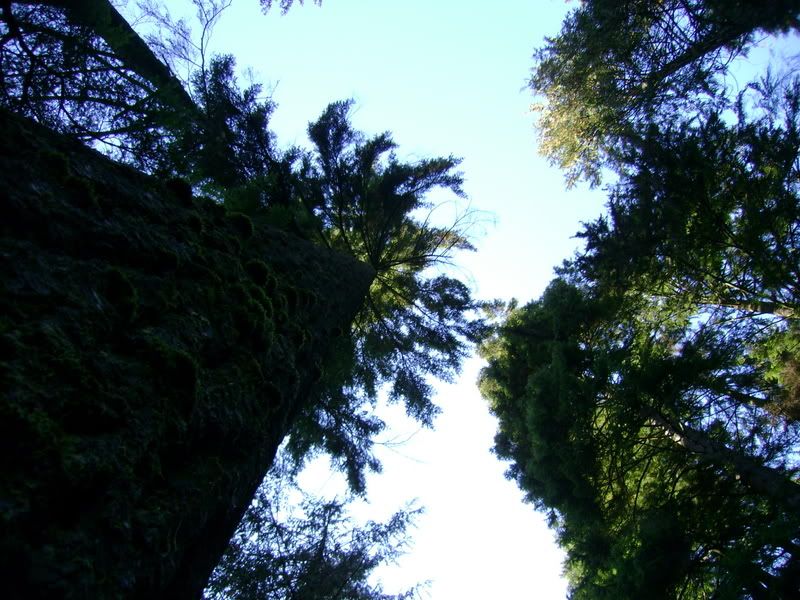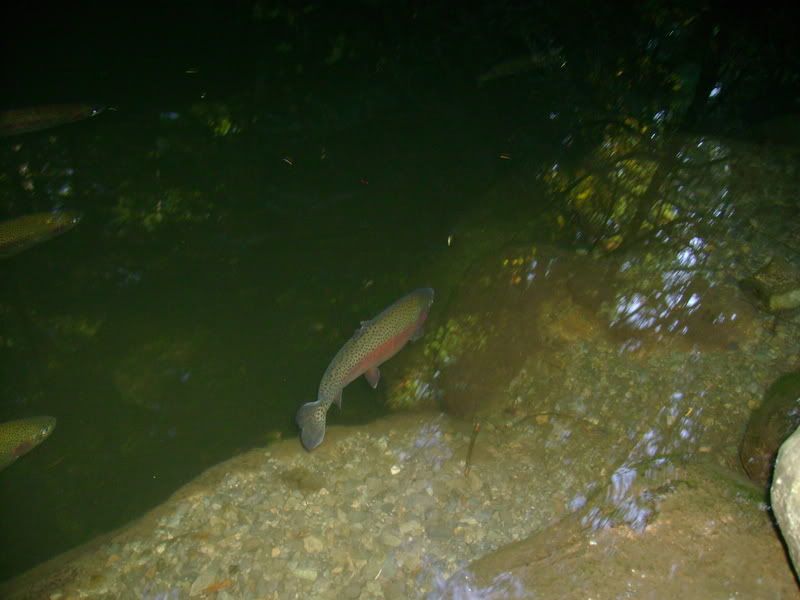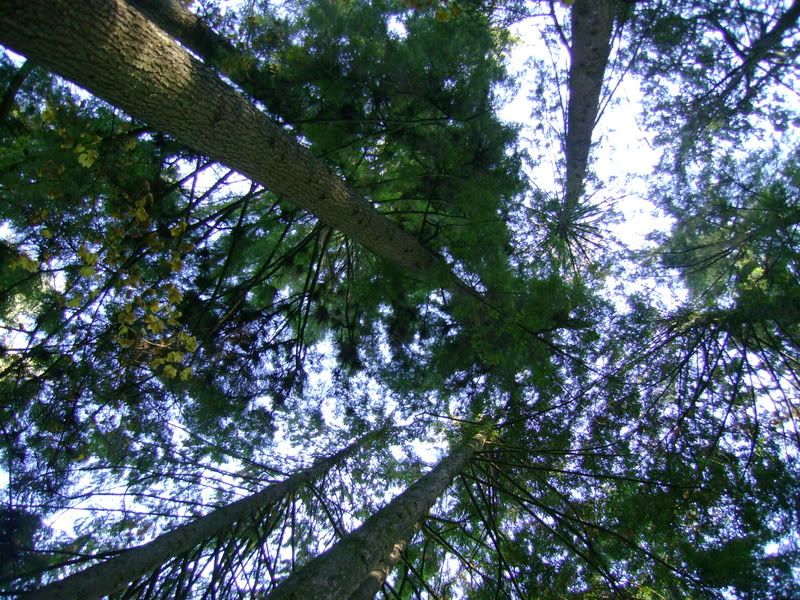 Me, Sarah and Terry: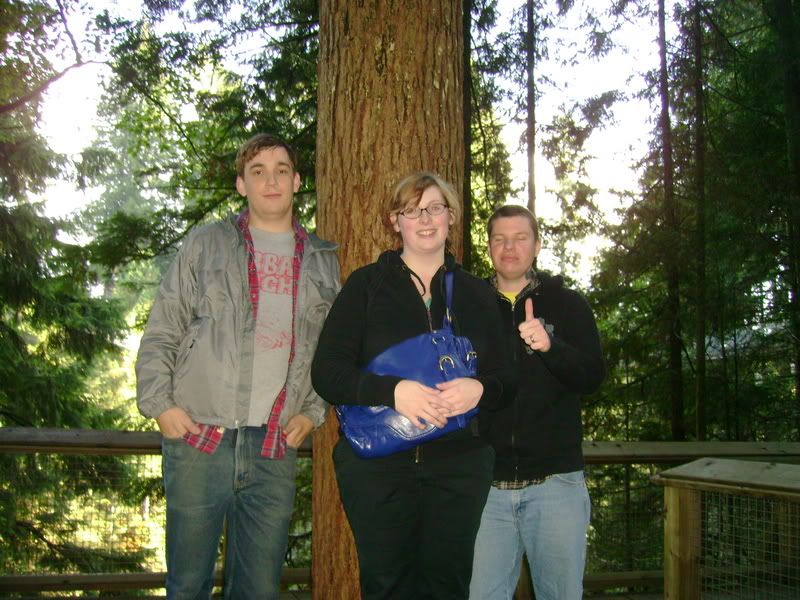 View from the bridge: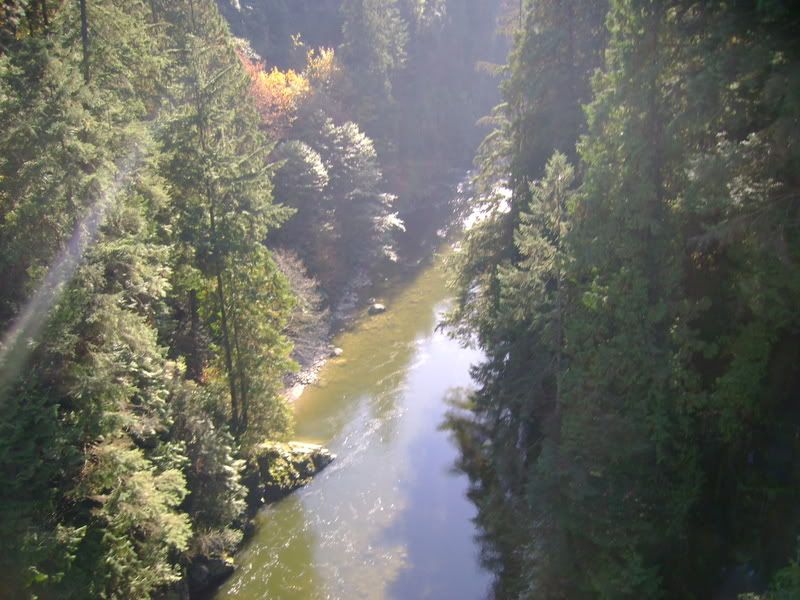 BEAR!?!?!: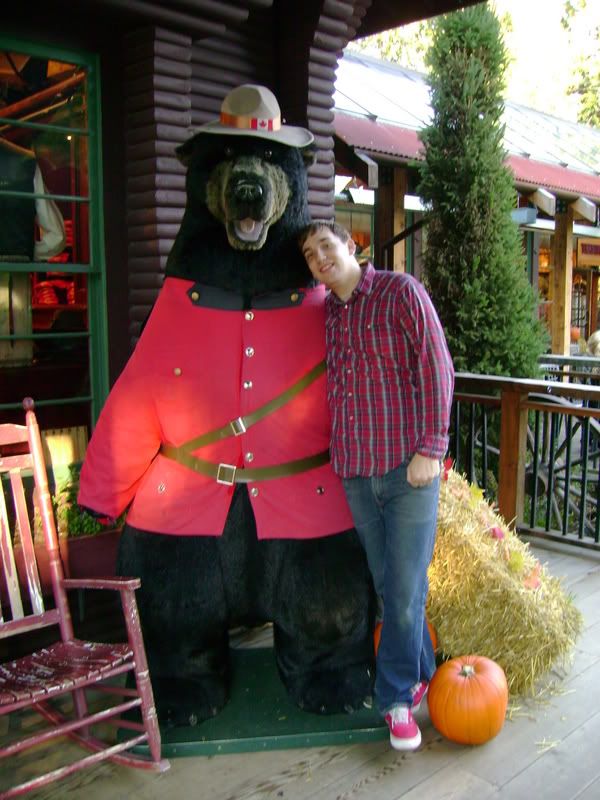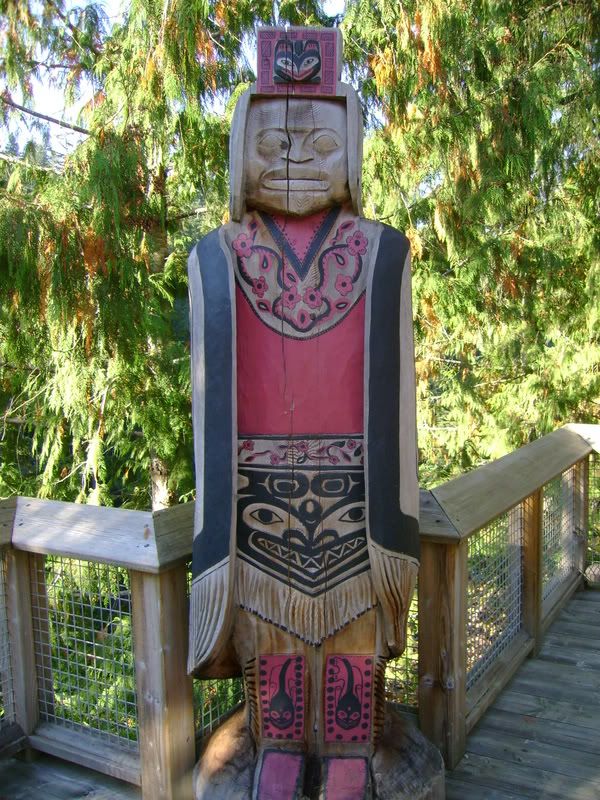 After the Bridge we went back into town and meet up with some other people i knew that lived in Vancouver. A old friend Dave Mac who I also meet when I came out west in 2001 and Adam and Dave Mitchell. After Dinner we just went back to Dave's place also where Kari and Lucas live and where I stayed the next 2 nights. We ended up playing Cranium and watching some movies before getting to sleep.
In the mourning on Sunday I meet up with Erin who use to live in Windsor and just moved out west in the past 5 month's or so we caught some breakfast then me and Dave Mitchell where off to Circles band practice. This band is a new band with 4/5 members of Blue Monday. This band is a more melodic punk kinda sound kinda reminds me of early Fat Wreck Cords stuff mixed with mid 80's Dischord bands. Im really looking forward to hearing more stuff from them.
Circles Practice: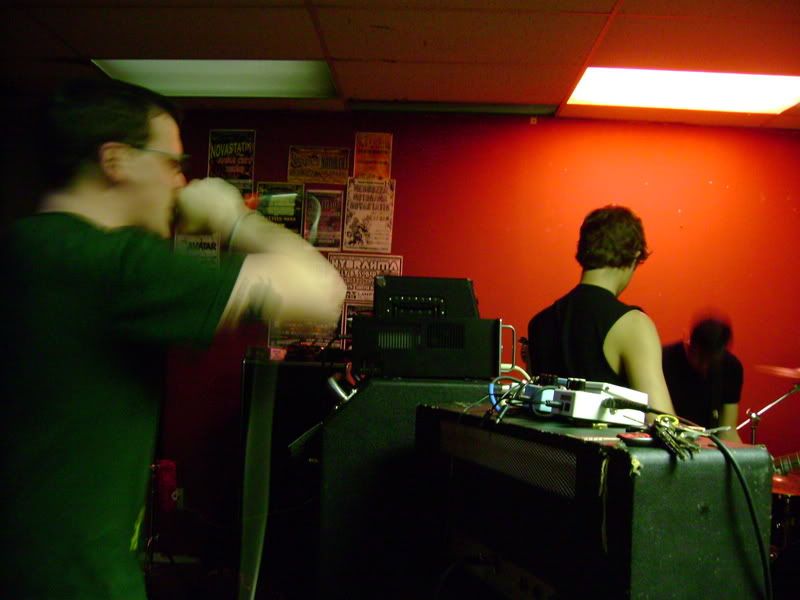 The Next day i hooked up with Erin once more and moved my stuff over to her place for the next couple days. This is when the rain started. It was pouring pretty much the rest of my trip out. We still went out and did stuff. Some plans got tossed due to the rain. We where planing on going to Fight Nights and the PNE. It just kinda like Screamers at the CNE in Toronto mixed with what Canada's wonderland sets up every year around this time of year. I was looking forward to that but the rain had other plans for me I guess.
Overall I had a good trip. It was better then sitting on my ass around the house here for a week. Thanks to Erin, Dave and Sarah for letting my crash at there places and putting up with me.
My flight back home was at 11pm western time. I got dropped off at the airport 2.5 hours before flight checked in and got a seat with ample leg room. the headphone jack was busted on my seat so I could not watch the movie on the way home. The flight was only 4 hours so it was not so bad. Got back at 645am and just came home and went to sleep. end of vacation.
At the airport waiting to take off: