If you live in Toronto you know about the fire that took out almost a whole city block between Bathurst and Portland on Queen Street West on Wednesday morning. I was at work when I first heard the news and was shocked when looking at the pictures of what was going on. My jaw dropped. This was the area I first lived in when I moved to Toronto in 2002 I was a 2 min walk from where the fire hit the hardest. I finally had a chance to go down and take a peek at the damage it left today and took a couple pictures. When I was there it looked like they where just about to take down Suspect Video.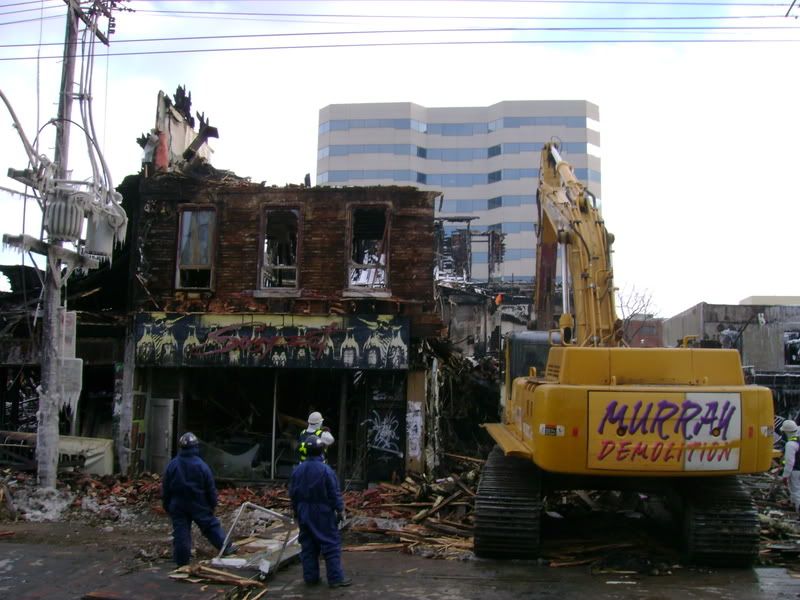 To get an Idea of what the damage is like check out this
picture
also check out these two Toronto blogs to get some amazing photos of the fire and the firefighters.
http://torontoist.com/2008/02/phototo_queen_s.php#more
http://www.blogto.com/city/2008/02/6alarm_fire_at_queen_bathurst/