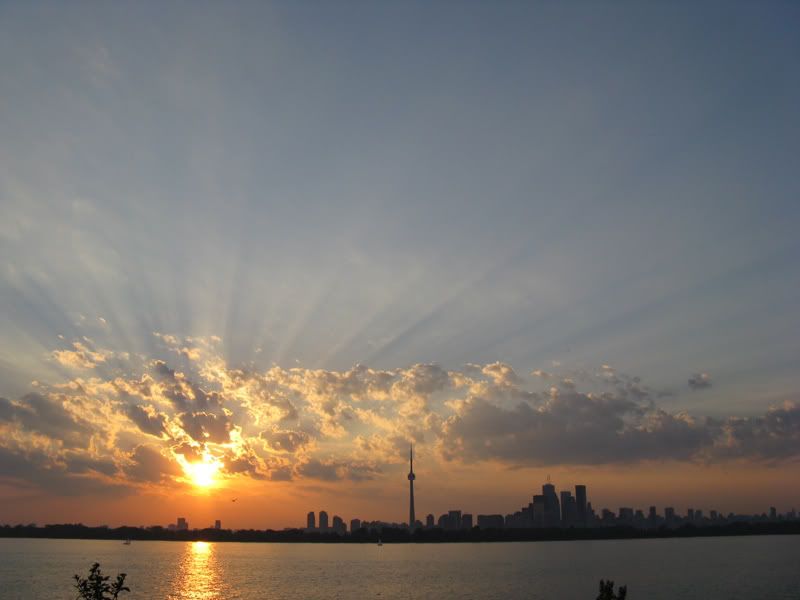 Friday after work Me, Steve, Michelle, Sandy and Patrick took a ride out to the Leslie spit. The ride out was about 30k round trip. We made it out to the Lighthouse just before sunset. We where joking about half way down the trail to the lighthouse that it would suck if someone got a flat tire we took a little walk around the area and found a little bunny. we came back to our bikes to watch the sunset and Michelle noticed that she got a flat. But we lucked out and someone coming up had a tube repair kit, so we did not have to walk all the way back into town. The ride was awesome. I gotta get out and explore more this summer. Sandy took some pics. here they are:
The bugs around the light house where insane.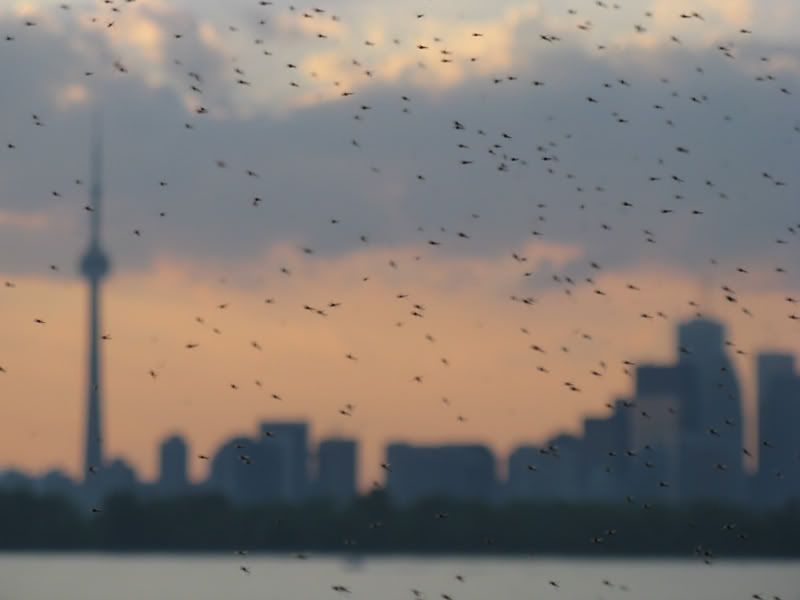 Michelle and I.
Michelle with the tire of her bike while it was being fixed.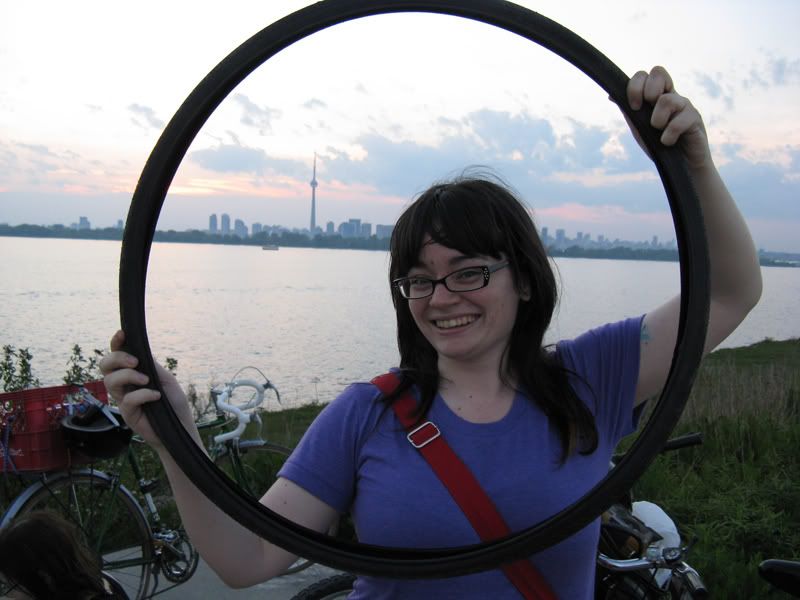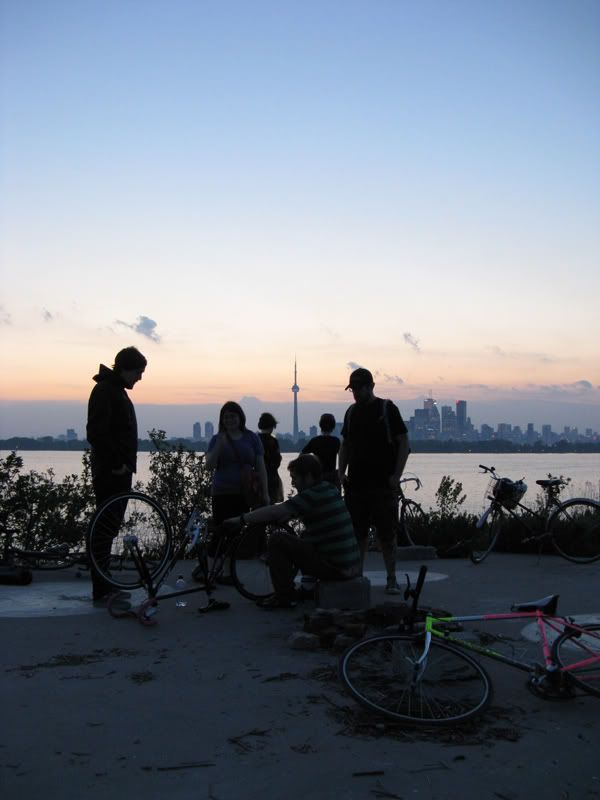 The Bunny!